Grow old
with a secure feeling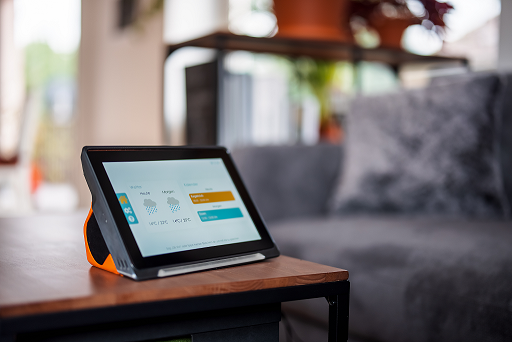 With the help of modern technical assistance systems, it is possible to remain in one's own home for longer with needs-based individual support. Our VIVAIcare product focuses on the basic needs of older people, such as safety, eating and drinking, taking medication, or maintaining cognitive abilities.
The core of VIVAIcare is a technical platform (IoT) that is connected to various devices and sensors in the home, summarizes and evaluates the data received, and reacts quickly to changes if necessary. From the very beginning, we made sure that sensitive data is particularly well protected and that the user alone determines which data is used and how.

This means that VIVAIcare not only maintains the quality of life to which residents are accustomed, it also creates a feeling of security in anxiety-provoking situations - in the same way for the resident as for the relatives.
Here you can see a short video contribution about the diverse benefits of our VIVAIcare system. Sadly, it is only avaible in german at this point.
Safety & Monitoring with VIVAIcare
Monitoring of vital signs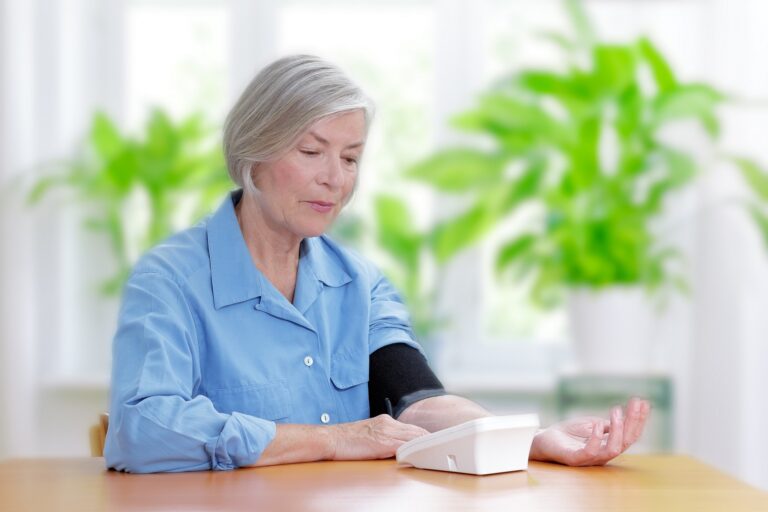 Hydration & Medication with VIVAIcare
Preservation of cognitive abilities with VIVAIcare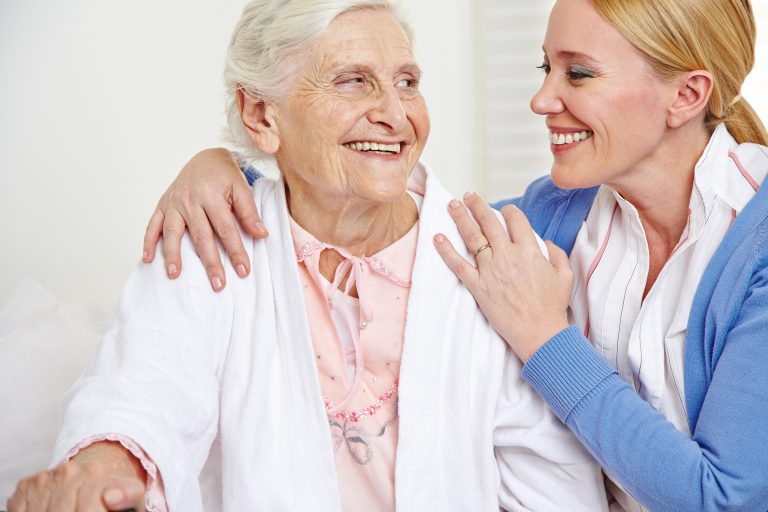 The VIVAIcare system primarily supports people with limitations - e.g. with age-related mild dementia, rheumatoid diseases, diabetes or cardiovascular diseases - in their everyday lives. This is because it enables them to live longer and more autonomously in their familiar surroundings instead of moving into a senior residence or nursing home.
In addition to outpatient care services and health insurance companies, VIVAIcare also addresses all institutions that provide housing, such as municipalities, church institutions and real estate or housing companies.
Communication with the resident takes place primarily via Vivi, a natural language assistant that works in a similar way to Alexa, Google or Siri, for example. Therefore, the operation of our system is really simple and does not require any technical know-how on the part of the resident.
Since speech is considered the most intuitive form of communication, especially in stressful situations, all notifications and alerts begin with a notification from the voice assistant.
Thanks to VIVAIcare, people with assistance or care needs in particular can stay in their own homes for as long as possible thanks to prevention.
This is because this generally meets the personal wishes of many, while at the same time reducing care costs and social follow-up costs for health insurers, church sponsors and local authorities. For this reason, the system is geared both technically and in terms of services to the needs of older tenants and the care personnel who may be involved.
Since the residents' data is sensitive health data, a great deal of effort was put into clarifying the legal design in accordance with DGSVO Compliance (Basic Data Protection Regulation). Thus, the many legal issues were well documented and covered by two legal opinions from eco-Verbands and comprehensive legal advice was obtained from law firms specializing in IT law Derra, Meyer und Partner, DWF in Cologne and Deloitte Legal.
Because at VIVAIcare, we make it a point to protect our customers from legal problems.
VIVAIcare uses existing system solutions such as a standard IoT software platform and standardized hardware modules and sensors.
On one side, it bundles existing AAL, care and emergency systems into one system. On the other side, the vertical level, it combines different passages with the corresponding sensor technology, device management and integration, communication, data analysis, Big Data and Machine Learning. 
Part of the integrated platform is the VIVAIcare portal, where doctors, relatives, emergency services and the residents themselves are given a different view, rights and a user interface geared to their needs.
The highly sensitive, personal data is collected, networked and analyzed in a virtual home collector in a protected manner before the data is subsequently transferred to a secure public cloud platform.
With every installation of VIVAIcare system a data protection concept is created. This means that it is clarified with the occupant of the apartment which of his data he would like to make accessible to whom. On the one hand, it is possible to determine who is to have access to the system and, on the other hand, how deep this access should be. For relatives, a message that everything is fine with the resident may be sufficient, while the doctor can also view more in-depth information, such as weight and blood pressure.